Save Our Horses
From AlexBrownRacing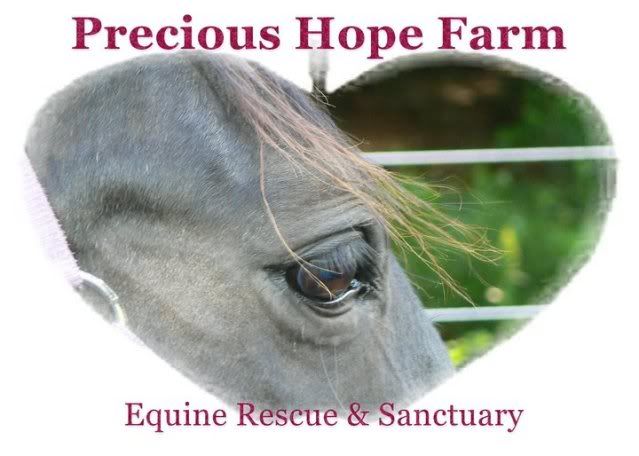 Basics
Web Address:
We are not only a RESCUE but also a SANCTUARY
Phone:519-897-4971 after 6pm is best
E-mail:precioushopefarm@gmail.com
Paypal link: precioushorsebabe@gmail.com
NOTE: NON-TAX DEDUCTABLE

Fundraising Drives on TWR: (add links to specific fundraisers on TWR, will help build a reputation for FOBs)
Media stories: New Hamburg Independant, June 20th 2007 ( St.Agatha Strawberry Festival) I had a rescue Percheron named Charlie there giving pony rides to the public
St. Agatha Strawberry Festival, June 21st, 2008. Shania and Jt were on display and their story was told to many. Charlie was giving Pony Rides to many young children. Butterscotch was also there in the petting Zoo area.
Down the Stretch news paper September 3rd 2008 page 19.
The Fan 590 sports Radio August 29th 2008
Horses in Our Care:
Frosty, Makayla, Blessing, Snickers, Shania, Mooch, Butterscotch, Justin Time (JT), Princess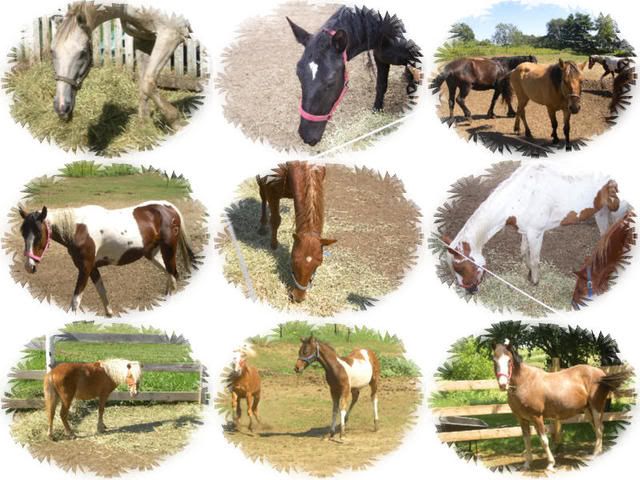 Just a bit of an update for everyone:
We have a new STB mare coming in this Sunday at 10am December 14th 2008( I'll be picking her up)
Her full name is Kawartha Azorie ( She has named her Zoey for her barn name) She is a 20 year old.
It's so nice to give her a safe warm home for Christmas!
She was very close to shipping to auction and We opened our doors to her just in Time. I will be sure to get plenty of pictures of her to share with everyone.
Here is a little of her Registry Info. I'm trying to find out more:
GL719 KAWARTHA AZORIE Brown Mare 20 Trot [ BRISCO HANOVER (ON) - KAWARTHA ANITRA - NOBLE VICTORY ]
Birth Date: 27-MAR-1988 Cdn Reg: 19-DEC-1988 Last Prt: 03-JUN-2005 Eligibility Fee: 2008 Not Paid Coggins Test Issued: 08-APR-1991 Freeze Branded GL719 right side of neck
Foaled: Peterborough ON Trot Electronic Issued 16-JUN-1990 Not Tattooed DNA: ST1998004828 Bld: M25613(PV) INSIDE OF LEFT HIND HEEL WHITE.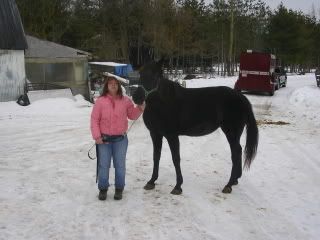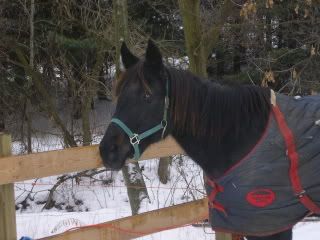 Welcome home Zoey!
Description of Rescue
Include: Corporate Status;
Located Just Outside Kitchener, Ontario Canada;
Size: I've been taking in unwanted horses for going on 7 years some of which became permanent residents due to age and already being shuffled around to much they needed a permanent safe place to live out the rest of their years.
Type of Rescue: I'm currently working on pulling out horses from auction that would otherwise be bought up by the meatman and giving them a safe home. so far to date,In the recent 3 weeks ( Since end of Sept. 2007 I've managed to pull out 2 horses a 3yo QuarterHorse gelding and a 5 year old PREGNANT Paint mare that is due spring 2008. I will have a streaming cam on my horses very soon both in the pasture and in the foaling stall when it comes that time.
Fostering procedures n/a at this time
Adoption policies interview, visit where horse will be stabled or boarded, and contract
Source of Horses auction, kill pen ( right off kill truck), feedlot etc.
Operating procedures
Visitor hours By Appointment please
Volunteer information
Education programs word of mouth, Various Forums
Memorials
Passed October 23rd 2007 Chester 29 year old Percheron gelding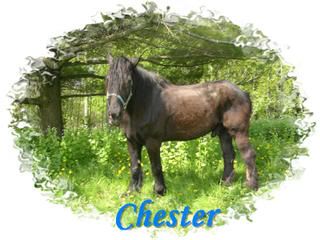 Passed February 6th 2008 Jingko 3 year old Thoroughbred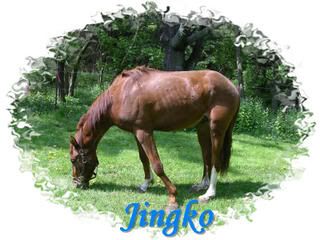 Passed April 4th 2008 Ducky 29 year old Saddlebred cross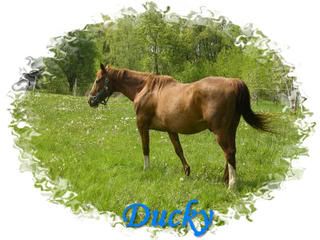 Rescue Network
List of other rescues this rescue works with.
FOB Horses
Add updates of horses rescued with FOB fundraising money. Keep a running total on the number of successful FOB rescues ... all helps build a reputation with FOBs.
Feedback from FOBs
From volunteers who have visited the rescue etc which may include relevant links to the discussion board about the visit.
Questions from FOBs
This this space available for FOBs to ask questions. Answers can then be worked into the above content if appropriate.