New Life Equine Rescue
From AlexBrownRacing
Cathy Yingling, Director Web Address: http://newlifefarm.shutterfly.com
E-mail: 1cesmt@gmail.com

New Life Equine Rescue, New Windsor, MD - NLER IS CLOSED TO INTAKE AND WILL BE CLOSING OUR DOORS AS OF JUNE 30, 2009.
Providing care and rehabilitation to horses in need, humane education, and community outreach through equine asssted programs.

What We Do
New Life Farm is a private group established for the purpose of humane education, rescue and rehabilitation of animals from abuse and/or neglect. In addition to rescue we provide re-homing services for horses looking for a forever home, transportation, emergency transport, and quarantine services.
Currently our main focus is on equine rescue and fund raising to achieve our ultimate goals. After the legal seizure, or voluntary release of ownership, of an abused or neglected horse the slow process of rehabilitation begins, usually six to nine months of intensive, medical, foot and dental care, along with gradual feeding that, in the end, results in a horse that is once again physically healthy. Then comes the retraining, building of muscles and regaining self-confidence, that will hopefully return the horse to a healthy state.
Feed
I do not like to change the feed on the horses too much because it can cause colic issues. Hasn't happened but I'm always nervous when we bounce around with different feeds. Therefore I am going to list all Southern States feeds as they seem to be readily available and it is a healthy feed for the horses.

=== Southern States Triple Crown Senior ===
=== Southern States 12% Supplement ===
=== Southern States 30% Supplement ===
For all horses who are at proper weight and maintain on forage I use a supplement. Our area is selenium deficient and the horses need this supplement if they are not being fed grain.
Monthly Expenses
Bold Bather will use 450# of Triple Crown Senior per month.
Carmen, and Penny will use 100# of Triple Crown 12% supplement per month.
Mellie, Felicia, Omelet and Lindy will use 240# of Triple Crown 30% supplement per month.
They will use 200 bales of hay per month.
That all works out to:
 45.00      Triple Crown 12% Supplement

105.00      Triple Crown 30% Supplement

125.00      Triple Crown Senior

1200.00 Hay
That is a total of $1475 per month. So thanks to everyone who has already helped with feed and hay. The horses and I all appreciate your help now and in the future.
Items We Need
Hay is always needed. We will need an estimated 1000 bales for winter (assuming we begin feeding hay around October).
I like Flicks fly spray which is a natural product that comes in a concentrate that you mix with water. But any fly spray is welcome. Just ask the horses. I am trying the apple cider vinegar to see if that will help but the jury is still out on that one. We can always use fly spray and wipes. The horses appreciate anything that keeps the flies away.
We also really need two more wheelbarrows. Preferrably the two wheeled variety as some of us are wheelbarrow challenged.
For fencing we need: 4-5" Round treated 8' posts Electric Rope - White
FOB Horses
Click on their Names to go to their Update pages.
 MARYSUE

MARGARET


At New Holland
MARISOL & MELLEN

At New Holland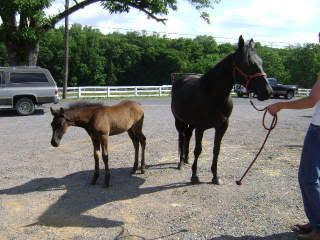 MARIAH


Arriving Home 6/18/07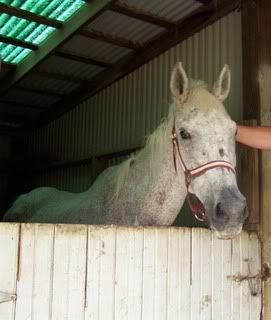 MARYAGNES (MAGS)


At the Fallon Feed Lot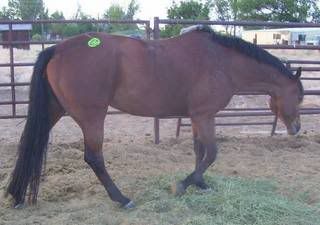 SKY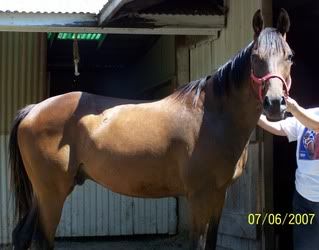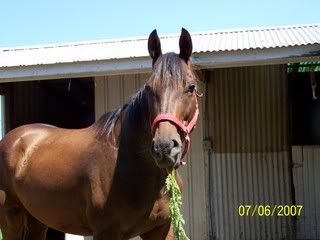 BOLD BATHER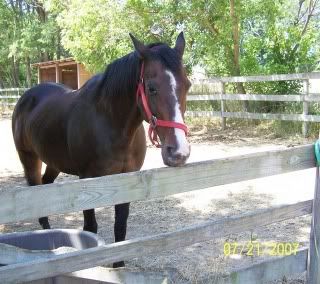 MARYLAND LADY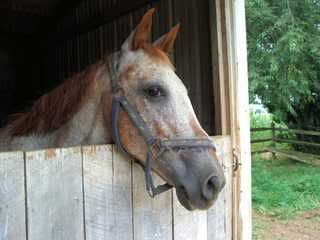 MISKWA TIBIQ-KIZIS AKA MOONIE

 LINDY & MATAPEAKE AKA MATTIE 

                                                           

  COCO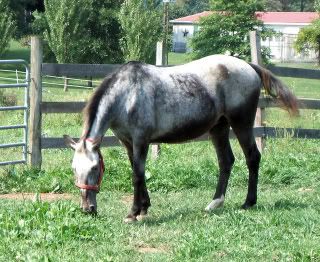 EASTER EGG/OMELET & EASTER BUNNY/TOLA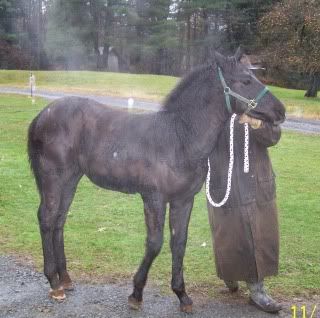 Egg aka Omelet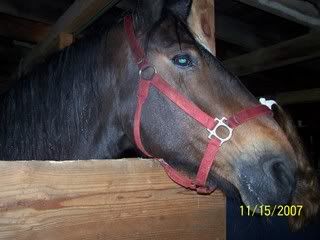 Bunny
  Felicia

 

  Ellie/El

OTHER Horses Available
Click on their Names to go to their Update pages.
 CARMEN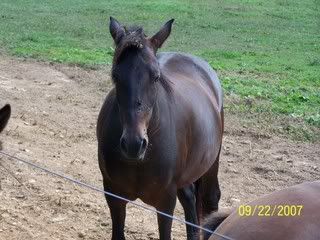 MISS PENNY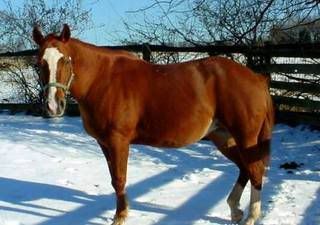 ADOPTION/FOSTER AGREEMENT

 ADOPTION AGREEMENT


Disclaimer... rescue's listed are owned and operated individually.
Feedback from FOBs
Click to go to the main MD FOB thread. Will keep you informed of all our latest comings and goings. http://forums.delphiforums.com/n/mb/message.asp?webtag=alexbrown&msg=5879.1
Questions from FOBs
This this space available for FOBs to ask questions. Answers can then be worked into the above content if appropriate.