Srparis2
From AlexBrownRacing
Bio
My name is Rachael Paris, and I can be reached at srparis2@yahoo.com or 304-564-5958. We live on a large family farm in the northern panhandle of West Virginia, my mother lives right across the road from us and is also involved in rescue. I'm married with two children, my son is ten and daughter is seven. We have two dogs and several barn cats (most of our cats are rescues from our local shelter and the others are strays who moved in).
I could type forever about our horses, but I'll be brief and list our permanant residents. My mom bought Curly for me when I was nine, he was my son's first horse (after his pony) and now my daughter rides him. My kids have three pony geldings between them, one was going to be put down due to laminitis (he's 100% sound now), one from Sugarcreek Auction and the other we bought from a local lady. We also have a draft cross from an auction, a Quarter Horse lead pony from Mountaineer Race Track, a Thoroughbred gelding named Kiss An Angel from Mountaineer Race Track and a Quarter Horse mare with laminitis. We have other horses here at times we take in and re-home.
My daughter and 28 year old Curly.
My son and Curly.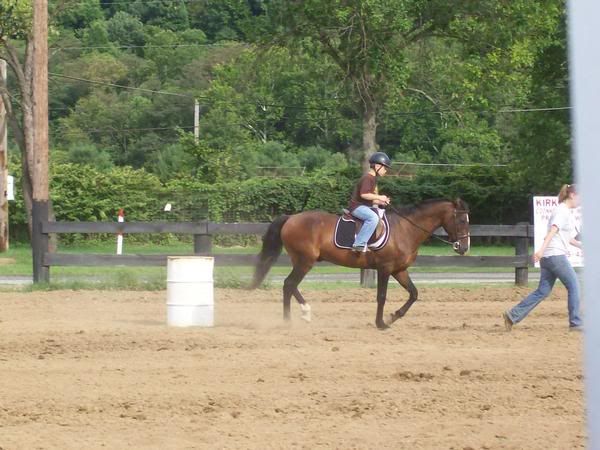 My daughter and Corky.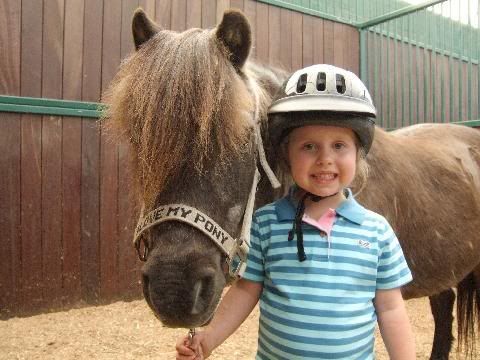 Kiss An Angel, our Thoroughbred from Mountaineer Race Track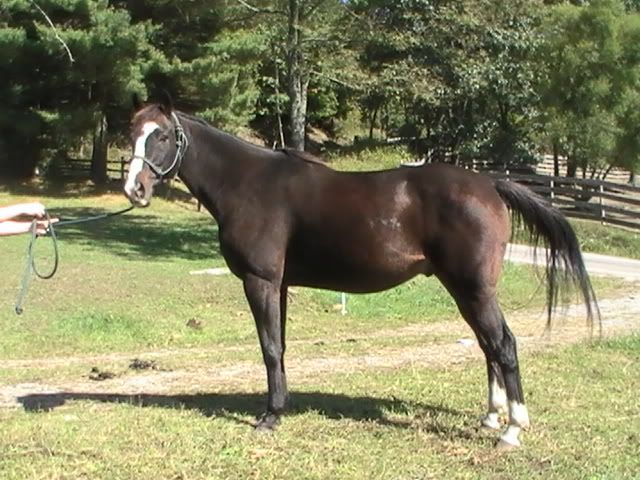 My daughter and Jake, foundered pony.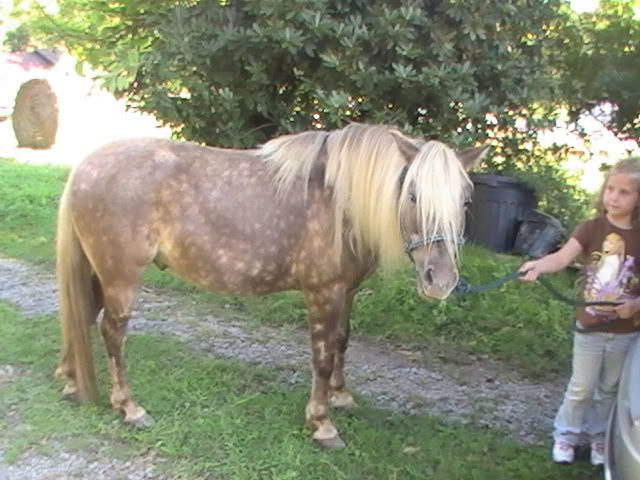 My daughter and Cheyenne, Quarter Horse mare.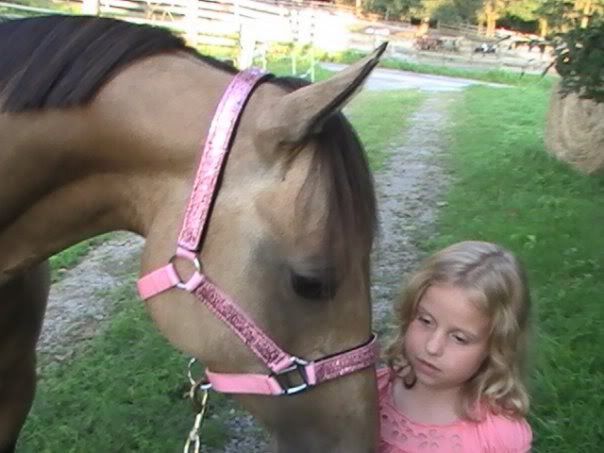 Horse experience
I got my first pony when I was two and started showing in leadline, he was a great pony and is buried on our farm. I showed up until my teenage years, moved away for a few years, then moved back to our farm after I was married. We learned about horse slaughter and have been trying to help ever since.
My kids are members of The United States Pony Club http://www.ponyclub.org/ We're also involved in The West Virginia Equine Association, and I currently hold the vice president position http://www.wvequineassoc.org/mambo/ My mom is a Natural Hoof Care Practitioner and all our horses are barefoot http://www.aanhcp.net/ My mom and I also recently started a 4-H club that is a work in progress. We also volunteer for CANTER MidAtlantic and take trainer listings at Mountaineer Race Track.
FOB activities
I mainly use ABR to network at risk Thoroughbreds (mostly from Mountaineer Race Track in WV), local horses we're called about or to help slaughter bound horses at Sugarcreek Livestock Auction in Ohio.
FOB Network
I used to have a list of rescues that I think are great here, but over the years of being on ABR and working with so many FOBs and rescues, there's no way I can make up a list without leaving somebody out.
Questions from other FOBs